Section properties attribute are only applicable for 1D (Line) element.
As Windas was first developed as a Spaceframe software, extensive library of Circular Hollow Section pipes from many building codes all over the world are available. This boxed special feature allows you to choose many section properties at once. It will be assigned in sequence, from smallest to largest pipe, to smallest to largest property ID number. Example below.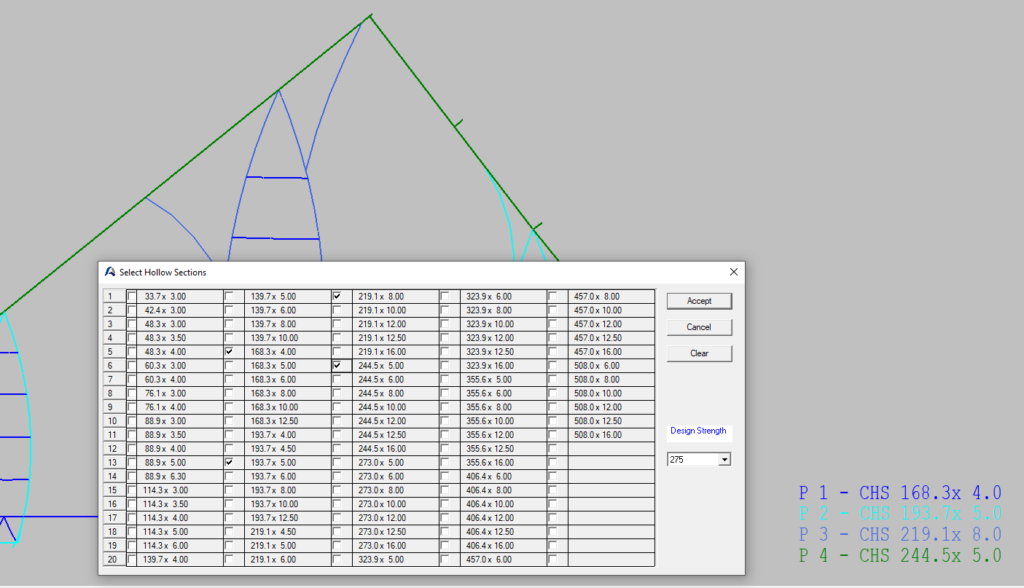 Aside from CHS, this box list feature is also available for Rectangular Hollow Section & Square Hollow Section.
Other type of section properties can be found under British Section Property.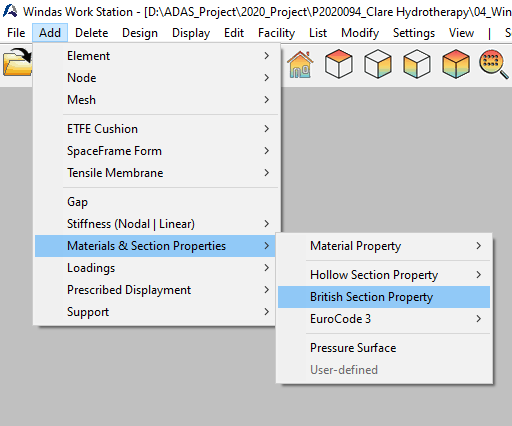 Section Properties ID:
1 – Circular Hollow Section (CHS)
2 – Square Hollow Section (SHS)
3 – Rectangular Hollow Section (RHS)
4 – C Channel; Light Lip Channel
5 – UK Beam (I beam)
6 – UK Column (I beam)
7 – UK Joist
8 – Solid Tie-Rod
9 – Flat Bar
11 – Equal Angle
12 – Unequal Angle
16 – Metal Gutter (for greenhouses)